1. Battery Installation Review & Forecast for EV
q
Battery Installation of EV in '20 has grown 17% YoY to 137GWh.
q
While CATL keeps No. 1 and 3 Korean companies have grown significantly.
- LGC +150%, SDI 81%, SKI +284%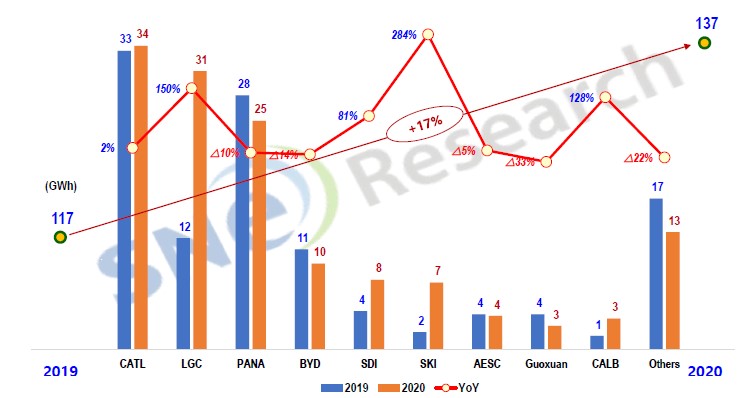 2. Battery Shipment Review & Forecast for EV and ESS
q 2020 year battery shipments grew 34% YoY(213GWh) , and 2021 year is expected to grow 49% YoY(317GWh)
q CATL and LGC are competing for the top, and the gap with other battery makers is widening.
q Battery top tier M/S is increasing
- Top 3 battery companies M/S '19 : 62% → '20 : 66% → '21 : 69%
- Top 6 battery companies M/S '19 : 80% → '20 : 86% → '21 : 90%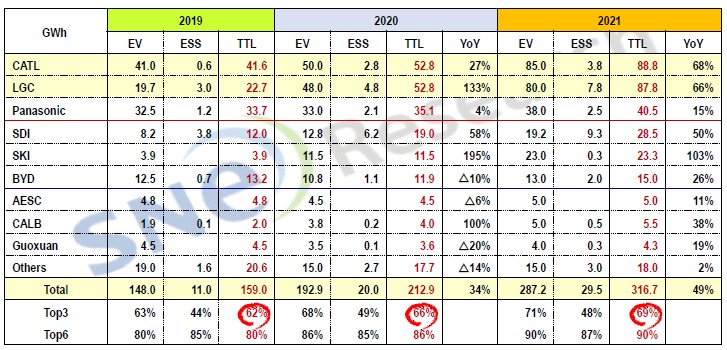 3. Battery Makers M/S Trend
Ø CATL has maintained the top spot, but it has been almost the same level as LGC since 2020
Ø Panasonic's M/S drops due to delayed new Production Capacity expansion
Ø BYD M/S drops due to reduced self-driving and other OEM development delays
Ø SKI's M/S rises due to expansion of new lines and increased sales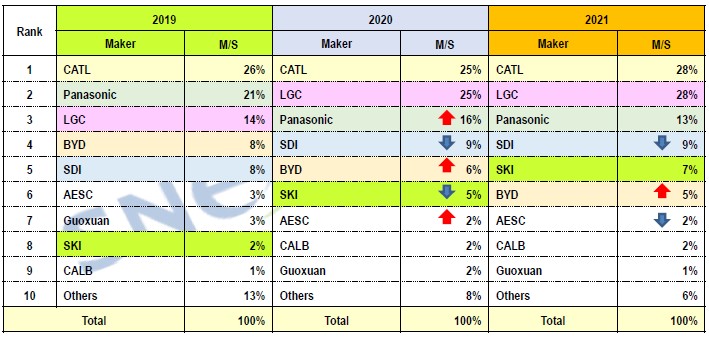 4. Battery Shipment & Line Operation Forecast
q
Major battery companies are forecasting a significant improvement of Production line operation in 2021
- CATL, LGC, Panasonic, SDI : Full Operation
- LGC/SKI : The operation rate is somewhat low due to the stabilization of the new extension line
q
Other battery companies' line operation rate is expected to decrease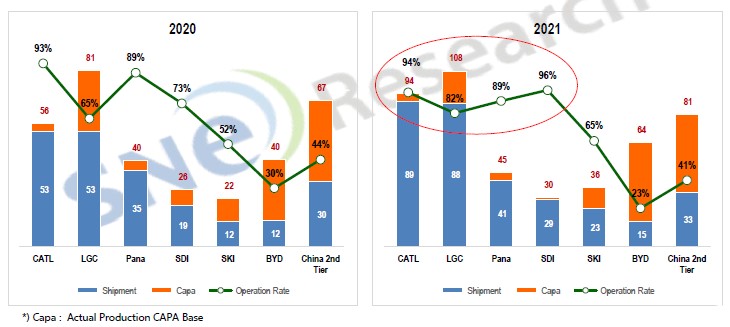 5. EV Market & Penetration rate outlook
q
The EV penetration rate of passenger cars is estimated to increase significantly to 4 percent in '20, 21 percent in '25 and 48 percent in '30
q
For buses, to 7 percent in '20, 26 percent in '25.
q
Trucks are expec

ted to adopt from light type, 1 percent in '20 and 12 percent in '25.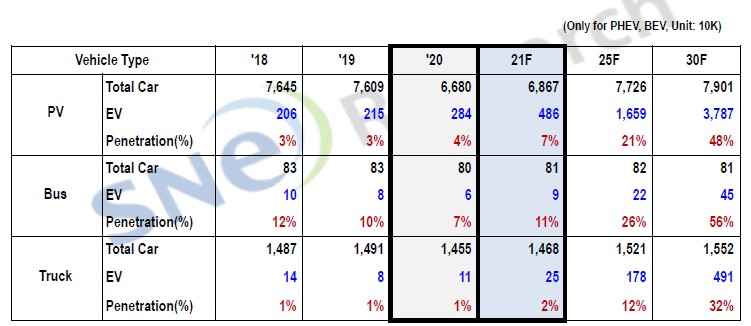 6. Battery Demand Forecast of EV
q
Battery demand for EVs is expected to be 1,163GWh in 2025 and 2,963GWh in 2030.(Installation Base)
q
Based on Ba
ttery shipment, battery demand is expected
1,400GWh
in 2025 and
3500GWh
in 2030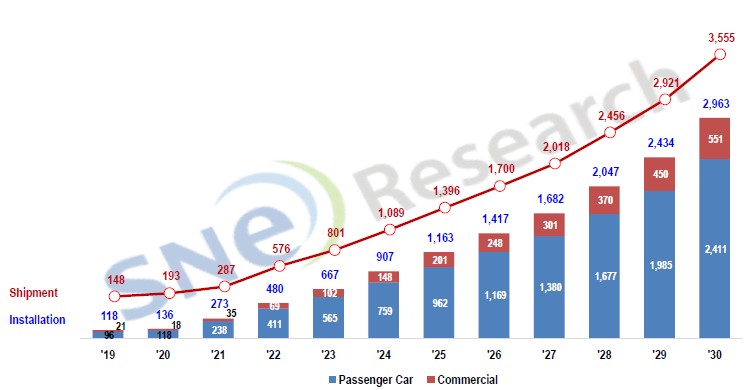 7. Global Battery Demand & Supply Outlook(EV+ESS)
q
Global battery supply is expected to enter Shortage from 2023
- Battery company additional CAPA expansion required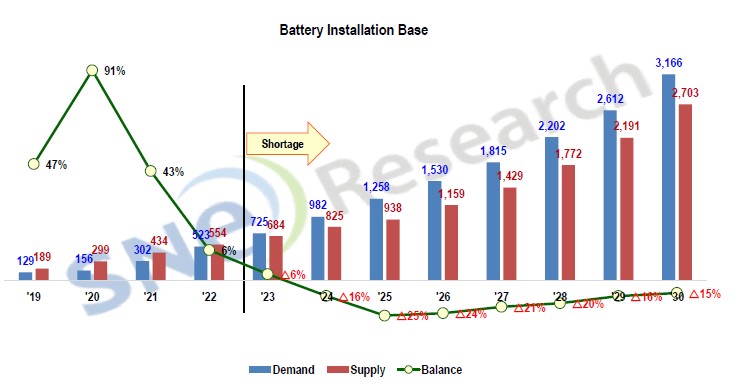 7-1. Battery Demand & Supply Outlook(EV+ESS)
q In terms of battery Shipment, Battery supply is forecast to be shortage starting in 2022.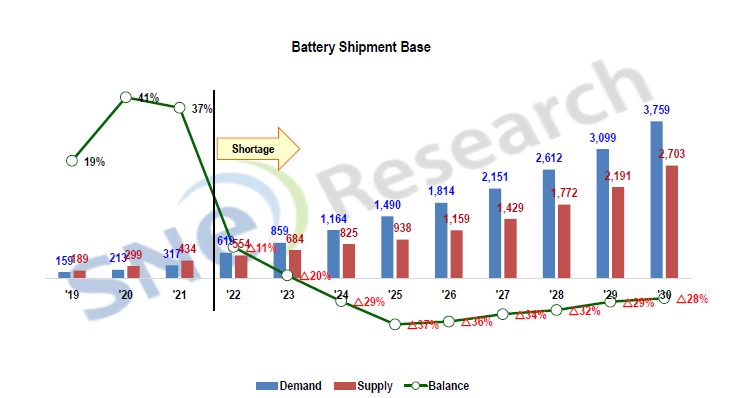 [다운로드 : EV and Battery Market information.pdf]